4 Reasons to Buy the 2017 Ford Fusion from a Dealership near Bend, OR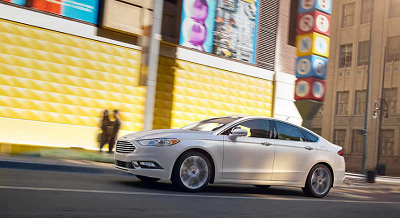 In the hybrid vehicle market, the 2017 Ford Fusion near Bend, OR annually places high on the consumer chart, mostly because of Ford's commitment to improve upon its predecessor with each new model. Next year's model follows Ford's MO by applying a tweaked grille, a new lower fascia, a more angular headlamp, and LED tail lights to lend the Fusion even more eye appeal on the road.
Combine design tweaks with the punch of its 2.5-liter engine, capable of delivering up to 175 horsepower and 175 pound-feet of torque, and the 2017 Ford Fusion around Bend, OR becomes an everyday delight to drive.
Aside from its eye-catching body and robust engine, the 2017 Ford Fusion around Bend, OR presents four other essential features in upholding its title as the perfect family sedan.
http://www.tsandsfordmadras.com/blog/2016/august/11/4-reasons-to-buy-the-2017-ford-fusion-from-a-dealership-near-bend-or.htm